In Focus: Human rights of women
This month we highlight women's human rights, how they must be embedded in national laws and policies consistent with international standards, and how women must be empowered to claim them. Learn more
Take our quiz
Think you know about women's human rights? Test your knowledge by taking our five-question quiz!
Learn more
Highlights
From Australia to Jordan, global, regional and national events are taking place in all corners of the globe in the lead up to the 20-year anniversary of the Beijing Declaration and Platform for Action (Beijing+20). Join us, picture a world where gender equality is a reality for every woman and girl. More
In the words of...
Zeid Ra'ad Al Hussein is the United Nations High Commissioner for Human Rights and has extensive experience in international diplomacy and the protection of human rights. Here, he discusses achievements and gaps in guaranteeing equal rights for all, and stresses the importance and courage of women human rights defenders, and the challenges they face.
Women of achievement
BASE jumping, as in leaping off buildings, antennae and bridges with a small parachute is considered one of the most extreme sports in the world. Archana Sardana, age 40, mother of two in India is the country's first woman civilian BASE jumper, certified skydiver, and deep sea scuba diver.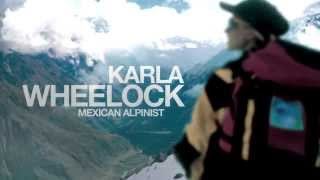 Karla Wheelock of Mexico is the first Latin American woman to reach the top of the Seven Summits, the seven highest peaks on each continent of the globe. She is also the first Latin American woman to reach the top of Mount Everest by the death-defying northern slope route.